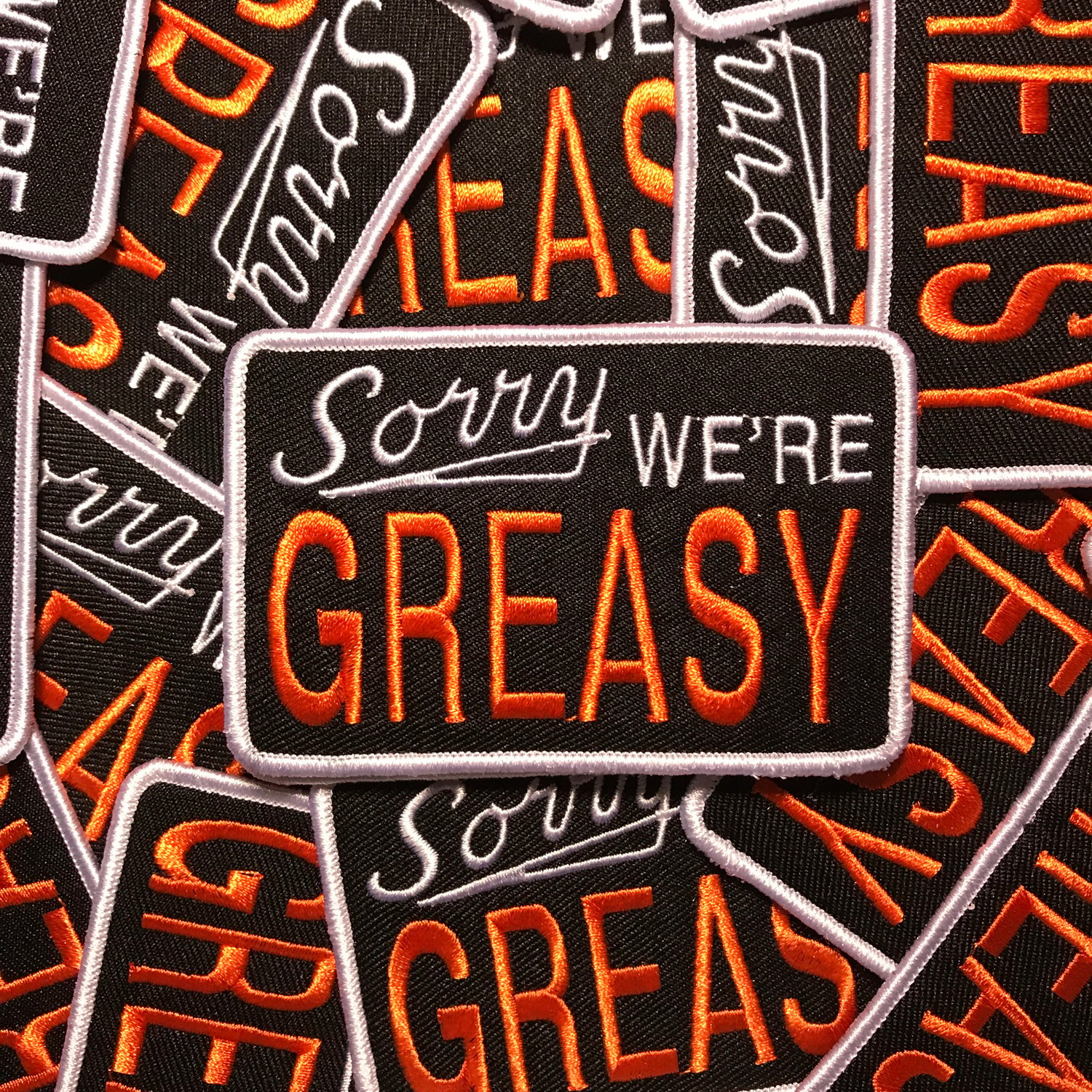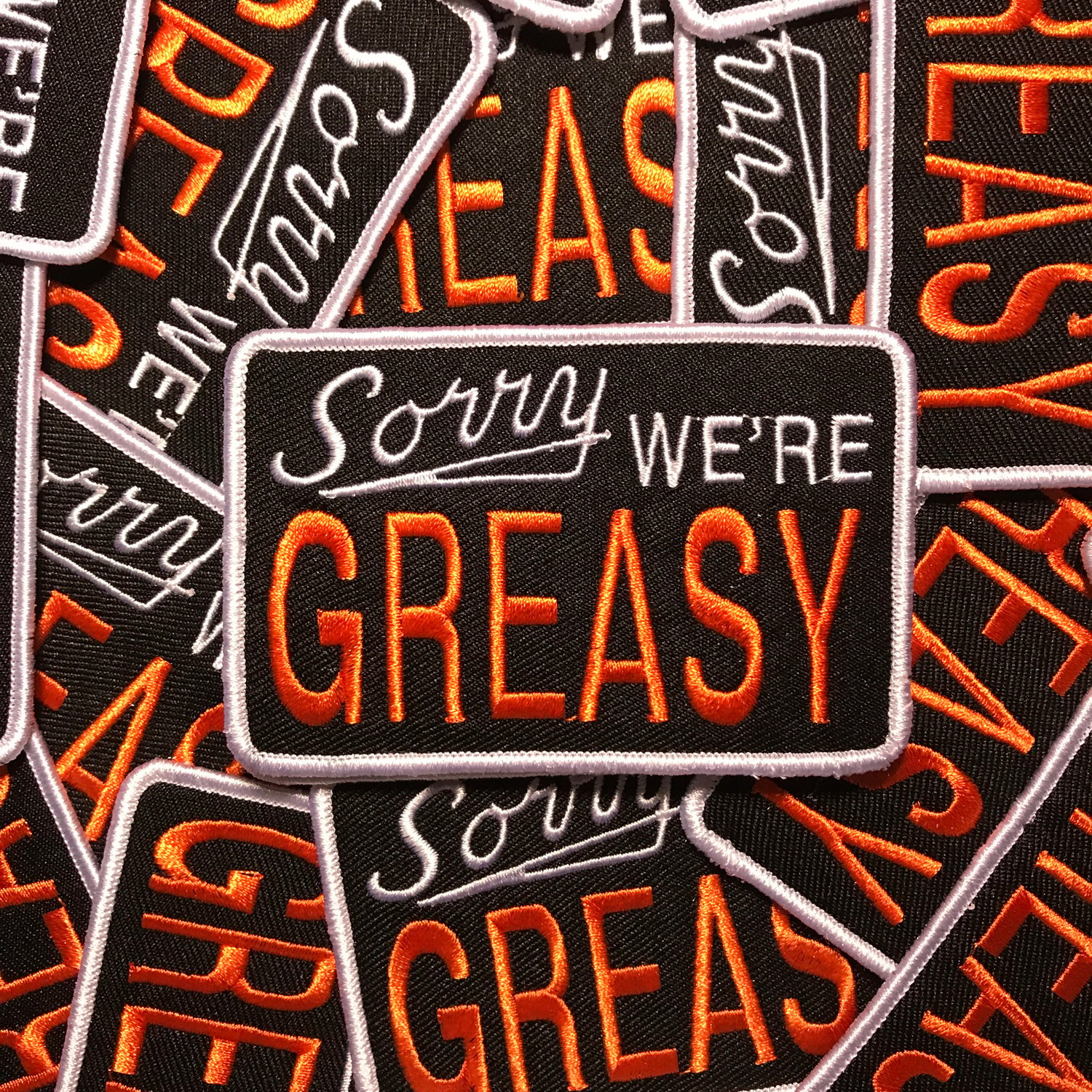 SORRY WE'RE GREASY patch
$8.00 USD
You're not alone in this world. We're all a bit greasy, you don't have to be apologetic BUT if you chose to be why not let it be known by wearing this on your vest for everyone to see!
-Patch dimensions are:
2.25 x 3.5 inches
-Fully embroidered.
-Iron on backing.
-Super fucking greasy.